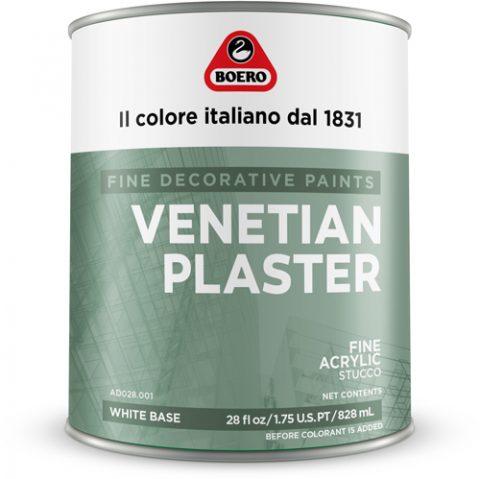 Venetian Plaster, provides the look and feel of old world marble and modern concrete finishes. This water-based, low VOC coating is applied directly over a similar color in 2-4 coats depending on the desired effect and sheen.
Venetian Plaster creates a fine marble/stone finish and can be applied to a variety of surfaces, including walls, ceilings and trim, etc., via microfiber roller and back troweled. Apply all layers using a Flex Trowel and polish and burnish using a prepared/burnishing trowel. A quart covers approximately 80 sq. ft., depending on technique.
Flex Trowel:  Extremely Flexible, Stainless Steel trowel designed specifically to install the Venetian Plaster and Metallic Suede.
Prepared/Burnishing Trowel: Highest quality, Stainless Steel, stiff blade designed for compression and polishing/burnishing of Venetian Plaster.
Recently Viewed